---
---
Our Vision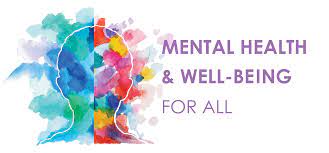 We promote a caring, supportive environment in which each individual is valued and respected. We have high expectations for all and aspire to achieve excellence.
High Bank JIN School recognises that all children and young people need the foundation of positive mental health to benefit fully from all of the opportunities available to them.
At High Bank JIN School the promotion of positive mental health for children and young people is everyone's business. The mental health of children and young people, adults in schools, parents and carers and the wider whole school community will impact on all areas of development, learning, achievement and experiences.
All children and young people have the right to be educated in an environment that supports and promotes positive mental health for everybody. School have a central role to play in enabling their pupils to be resilient and to support good mental health and wellbeing.
High Bank JIN School recognises these needs and rights. It is is committed to raising awareness, increasing understanding and ensuring that all schools can and do make a difference by providing a place where all children and young people feel safe, secure and able to achieve and experience success and well-being.
Click the attachment below to find out about our well-being award